Mike Bomberger is the founding partner of ebCyclingLaw. The California bicycle accident lawyer team at ebCyclingLaw represents cyclists throughout the United States for bicycle accidents and the injuries cyclists suffer as a result.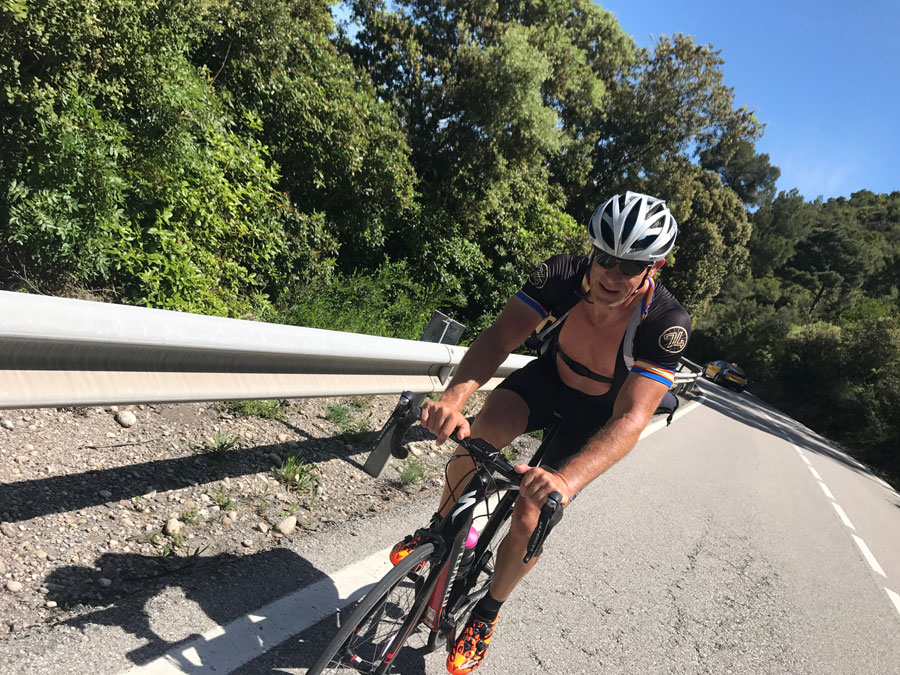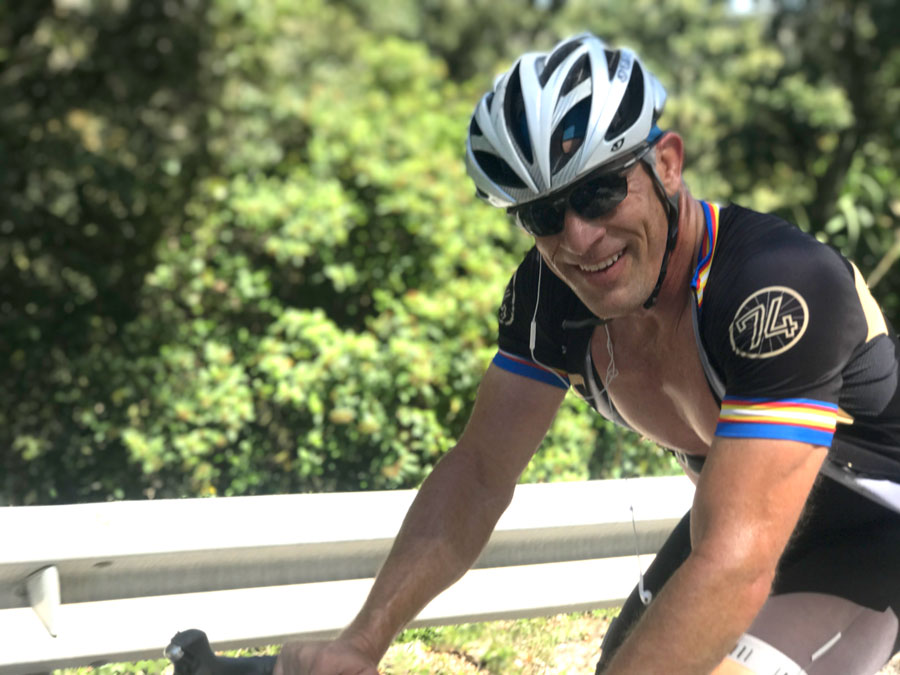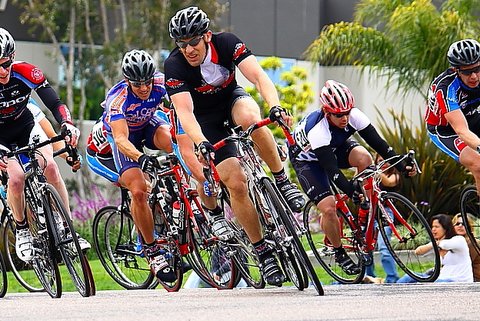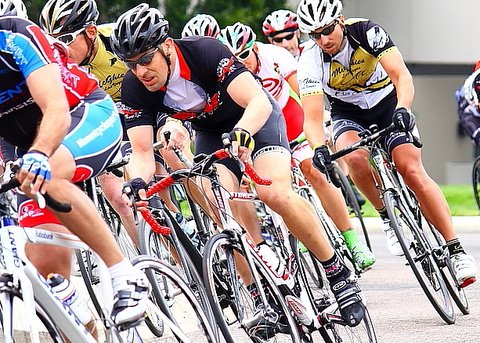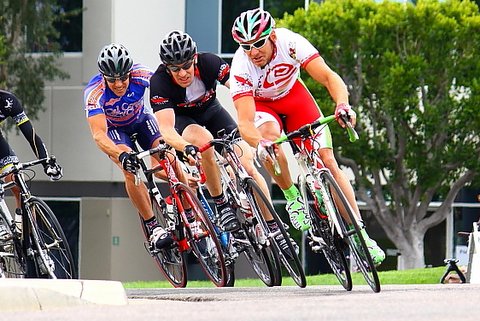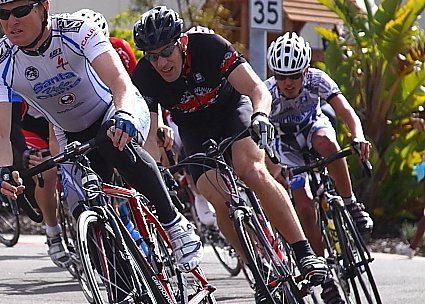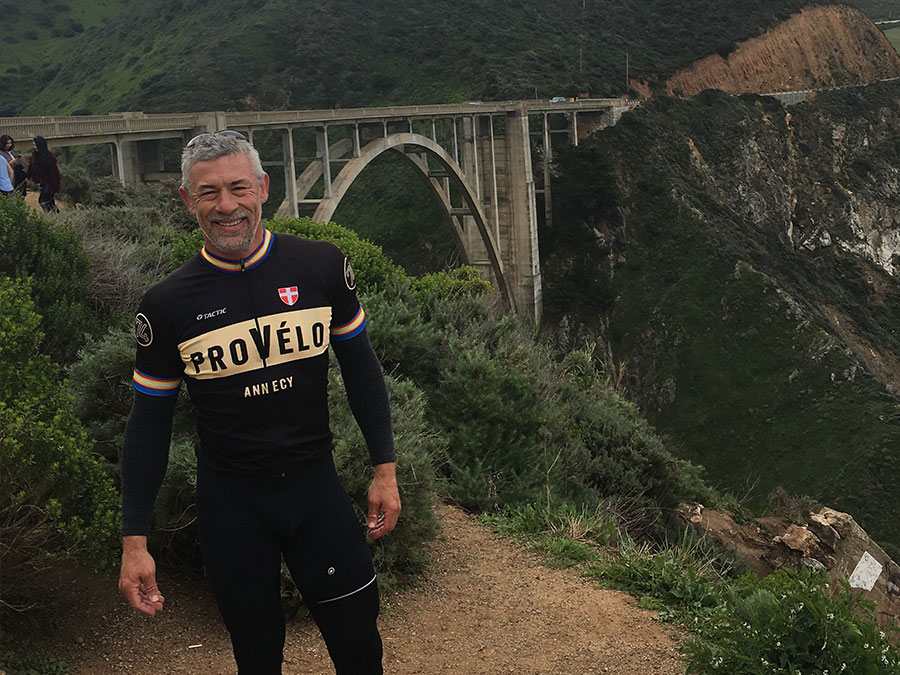 A love and passion for cycling is the driving force behind ebCyclingLaw. Since the early 90s, Mike has been a well known fixture in the San Diego cycling community. With a weekly average of about 200 miles on the bike, it's no wonder why. As a longtime cyclist, no one has more expertise in understanding the unique liability challenges that bicyclists face.
Mike has had the opportunity to ride many of the cycling destination countries around the world, and has encountered almost every type of situation that bicyclists can face on the road. He knows firsthand the terrible repercussions cyclists endure surrounding the aftermath of contact with an automobile. This knowledge comes from personal experience, as he has had multiple accidents in which he was struck by a vehicle. He has also had several friends and family members that have been struck by cars.
Bicycle Advocacy
Helping cyclists that have been injured, as well as promoting bicycle safety, is the focus of Mike Bomberger's law practice. ebCyclingLaw is more than just a boutique law firm that has helped scores of cyclists in California. Our law firm promotes cycling, bicycling charities, and on the bike safety as core values to its structure.
Mike Bomberger has been successful in winning cases for bicyclists that other attorneys thought were not winnable. He is an active advocate for many cyclist causes throughout California.
Trusted Media Expert
Mike is the go-to expert on issues including bicycle accidents. Some of the more notable media interviews include:
Mike Bomberger's vision for ebCyclingLaw is based upon a simple belief of promoting core values of respect, integrity, and honesty with his clients, partners, peers, and employees. He believes that successful organizations only run their best with a team that works well together.
The ebCyclingLaw trial team works diligently on just a few cases allowing Mike Bomberger and Brian Ellis to personally allocate more time and resources to their clients. That attention to detail has resulted in a near perfect track record for the law firm along with numerous record-setting settlements and verdicts.
In the last two years, Mike has acted as co-counsel on cases resulting in jury verdicts of $30 million, $23 million, and $10.8 million. Due to these results, insurance companies pay his clients fair settlements in order to avoid the consequences of trial.
Relentless Work for Client Results
In a recent case, Mike worked for five years on a case that no other attorney was interested in taking on behalf of a cyclist who was paralyzed by an impaired driver while riding his bike on Fiesta Island. As a result of his tireless work, Mike secured a record-setting settlement of nearly $24 million for the injuries and loss of consortium suffered by his client.
ebCyclingLaw continues to embrace the challenges of serving and helping injured clients against large insurance companies and corporations that only value the bottom line. In more than 20 years of practicing, Mike has only served injured victims; our firm does not represent corporations or insurance companies.
Personal Life
Married for over twenty years, Mike is the proud father of 4 children. Outside of the office, Mike enjoys spending time with his family, and is a frequent coach to his children's wrestling, soccer, football, and basketball teams.
Mike plays an essential role in the San Diego community, supporting diverse charities, including Rady Children's Chadwick Center, Father Joe's Village, Voices for Children, Red Cross, the Bird Rock Foundation, St. Jude's Children's Hospital, Wounded Warrior Project, the Challenged Athletes Foundation, Meals on Wheels, the San Diego Humane Society and SPCA, and the Keenan's Kids Foundation.
Mike Bomberger graduated from Bucknell Univeristy in 1988 with a BA in English and Economics. Mike ranked nationally as a division 1 wrestler and captain of the wrestling team at Bucknell. He graduated from California Western School of Law in 1992. While in law school, he met Mr. Estey and the two became fast friends. After law school, Mr. Estey and Mr. Bomberger went their separate ways, only to be reunited in 1994 to start Estey & Bomberger.
Accolades and Honors
Daily Journal 'Top Plaintiff Lawyer'
San Diego Brain Injury Foundation, Advisory Council Member
Distinguished Justice Advocates, Lifetime Charter Member
Best Attorneys of America, Lifetime Charter Member
American Society of Legal Advocates, Member
American Institute of Personal Injury Attorneys, '10 Best' Member
A winner of the American Juris Prudence Award for Legal Skills
National Trial Lawyers 'Top 100'
Brain Injury Trial Lawyers Association 'Top 25' in California, from National Trial Lawyers
Listed in The Best Lawyers in America — the oldest and most respected peer review publication in legal profession.
Avvo.com 10.0 "superb" rating — its highest. Avvo.com is an unbiased national review site that assists consumers in comparing attorneys.
Super Lawyers, Honoree. A distinction given to less than 5% of all attorneys. 2009 through 2018
Member of the Million Dollar Advocates Forum and Multi-Million Dollar Advocates Forum in recognition of his multiple multi-million-dollar results through verdict and settlement. Less than one percent of attorneys qualify for this distinction.
The Verdict Club, Member — reserved for attorneys who have recovered verdicts or settlements in excess of $1 million
The Attorney Search Network, a California State Bar certified lawyer referral service, AAA rating — its highest
Lawdragon national finalist.